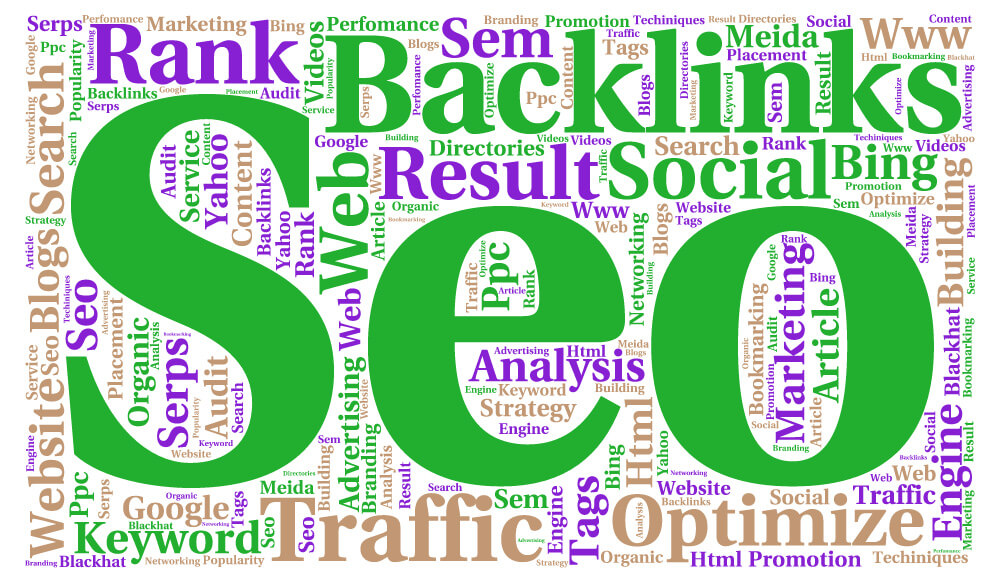 Backlinks are links on a website that is directed to another website with a similar content or for reference purposes. Backlinks, which are also known as inbound links is a factor that is considered by search engines when determining the quality, credibility, and rank of a particular website. In other words, the quantity and quality of backlinks obtained by a website will determine how it is treated by search engines.
Search engines prioritize contents from websites with larger numbers of high-quality backlinks compared to those that have less. Backlinks go a long way in indicating the popularity and credibility of a website. This is the reason why sites with more backlinks are deemed to have more quality and relevant contents and thus ranked higher than others on search engine results. In order to determine the quality of inbound links, search engines check whether the linking article is similar or has similar keywords with the linked article.
In order to determine websites with high rankings, search engines look into the relevance of the content posted on a particular site to the keyword searched. Sites with relevant contents and high amount of quality inbound links usually rank higher than others on search results. The track record of the linking site is also taken into consideration. Thus, backlinks on sites with similar content are relevant and contribute to the ranking of a page but those that are not related are irrelevant and might not be counted.
However, when ranking a website, search engines consider only quality backlinks and filters out random, reciprocal and unrelated links. A backlink is an in important factor in determining the ranking of websites on search engines. Initially, websites were able to acquire huge amounts of inbound links as search engines didn't consider the relevance of links. However, acquiring fake backlinks from link farms and other similar sources no longer do the trick, as most often than not, such manipulative links will cause a website to be penalized and/or even blacklisted.
Web sites with high-quality backlinks will drive more traffic and visitors. The importance of quality backlinks to your site cannot be overemphasized. Webmasters will find it less tasking to get their contents to be backlinked if they create quality and engaging contents. If users find a particular content to be beneficial, they will share and link it to other sites, which will in turn boost ranking and drive traffic to your website.
It is true that webmasters cannot control how visitors link their website, but they can control the frequency and quality of the content that they post on their website. Backlinks from sites with contents that are related to yours are given more priority than those that are not related. In order to obtain and attract quality backlinks to a website, webmasters must focus on creating quality and engaging contents on a regular basis.
Being among the first to post latest updates will also be an added advantage. Other techniques to attract backlinks include repairing broken links and establishing a solid online presence with the help of social networks. Webmasters should also focus on creating contents that are based on the niche or geographical locations of their websites. Applying search engine optimization techniques or employing the service of someone who is versed in the field is also a wise strategy.
It is very important to keep track and monitor sites that link your website and whether such content is related yours. Thanks to the Domain Stats Tool, this task can now be carried out easily and faster. It is believed that the Backlink Builder Tool is also useful as it helps to provide website owners with sites that have contents that are similar to those on their own website.
It is reported that search engines have now made the criteria for quality of inbound links more rigid due to the constant attempt by website owners to manipulate the system and attain a higher page rank. There exist another manipulative trick known as reciprocal linking, where website owners agree to return every link by a webmaster on his website. This led many websites to be recently removed from Google map.
It is said that just backlinking sites with less credibility or those that utilize illegal techniques could cause a website to be blacklisted. Obtaining quality backlinks is crucial to Search Engine Optimization, and webmasters should ensure to obtain quality leads in order to achieve business success.
Even though inbound links are important factors of Google's search engine algorithm, it is not the only determinant factor when it comes to page ranking on search engines. As already mentioned above, there are other factors that search engines consider like the credibility of a website, quality of backlinks, and quality and frequency of contents.
Categorised in: SEO
This post was written by Webpinas Online Solutions